With last week's Thanksgiving holiday, the number of Hollywood events was lower than usual. So, I'm taking a step back to the American Music Awards for this week's Look of the Week. Typically, the fashion at the AMAs and Grammys is more salacious than stylish. But this time, one headline-grabbing musician took a huge step in the right direction. Not only was she the best dressed that evening, but I'd also like to bestow on her the "Most Improved" crown.
I present to you: one Ms. Nicki Minaj
While I love her as a musician, her red carpet fashion has consistently been more costume-y than celebrity. I get that she's trying to think outside the box and emulate Lady Gaga's trademark creativity. Fine. But, I think she'd recently gone off the deep end. Her "outfit" for Willow Smith's latest video shoot makes her look like a Muppet. And this is coming from a gal who LOVES the Muppets. But, Nicki is a woman. Not a Muppet.
Photo by Flynet
However, I knew something was soon to change for Ms. Minaj after she was spotted with NYC's Queen of Style during Fashion Week. Yes, Anna Wintour. They sat next to each other at Carolina Herrera's Spring 2012 Show, which was no coincidence. Who better to make over our little Muppet than "Nuclear Wintour" herself.
Fast forward two months to the AMAs and Nicki rocked the red carpet in a Spring 2012 Oscar de la Renta stunner. Ballgown skirts were a highlight in Oscar's show and I couldn't be happier. There's something so regal, yet incredibly fun about a ball gown. But Oscar managed to make the look far more modern with lace corsets on top rather than poufy Cinderella-like bodices. This is 2011 after all and most women don't want to look like Disney princesses. Well, apparently some do.
Nicki's dress was a gorgeous Kelly green skirt (hello Fall trend) topped with a lace (enter Fall trend #2) bodice. Bravo!
Photo by Getty Images
Oscar's gown retails in the high four figures, which is far beyond this style-loving gal's budget. I've managed to track down a much more reasonable version for savvy shoppers like you and me.
Ballgown skirts won't be hitting stores until at least early 2012, BUT, I found a similar skirt on the amazing Etsy website for only $149. And if you don't fancy green, it's also available in a handful of other colors.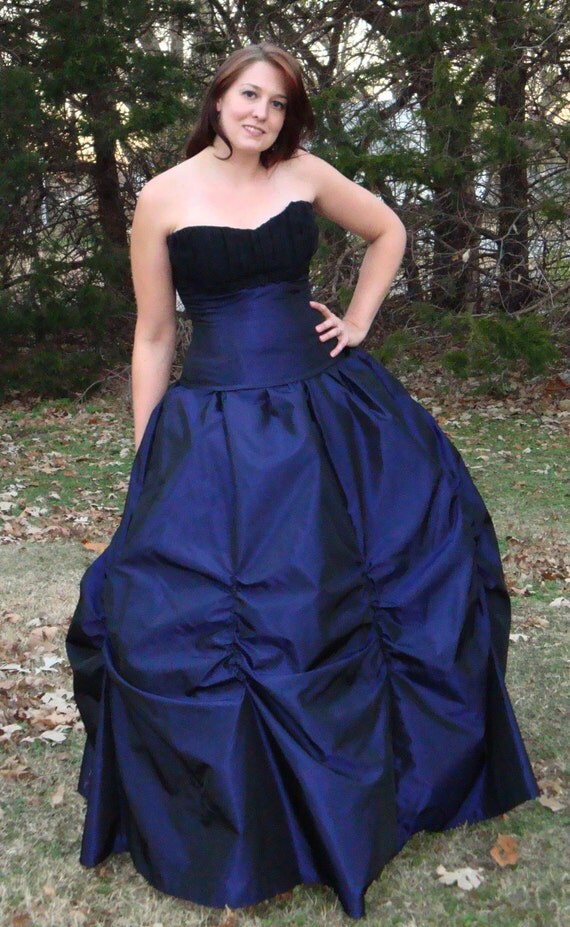 For the top, I took some liberty and found a great Topshop long-sleeved top for winter. Ever since Kate Middleton's wedding, I've been obsessed with lace sleeves and think this Topshop beauty would be a perfect partner for the ballgown skirt.  
And at $56, this puts the total outfit at just $205. It's a steal, especially considering you could mix and match the pieces throughout your wardrobe. Don't say I never give you anything. : )
XOXO,
Jen